Fleet management: why choose Mister Track!
Mister Track is the best real-time tracking and location solution developed by industry professionals.
Wireless GPS trackers, undetectable and easy to hide.
Safe, simple and intuitive GPS tracking platform on your computer, smartphone or tablet.
Professional, magnetic, waterproof, compact, rugged and lightweight GPS locators with high performance batteries for long battery life ranging from several weeks, several months to several years, depending on use and configuration.
Multi-operator SIM cards with worldwide coverage (unlimited and anonymous use).
24/7 remote configuration and programming of movement, vibration, entry and exit alerts and low battery, reconciliation and / or distance between trackers.
No duration commitment. A simple annual or monthly subscription at no charge.
No installation or training costs. No additional telecommunications costs.
Guaranteed 24/7 customer service. Free telephone assistance.
Optimize your vehicle fleet management!
With Mister Track gps beacons, you have a simple and reliable tool to ensure the geolocation of your vehicles. Our autonomous gps plotters will allow you:
To accurately locate your vehicles in real time.
To control the use of your vehicles and equipment.
Have complete control over the management of your fleet.
Significantly reduce costs related to kilometers traveled.
Increase your profitability.
To organize your activity efficiently.
To find vehicles and equipment quickly and easily.
To protect and secure your vehicles and equipment against theft.
How does the Mister Track fleet management system work?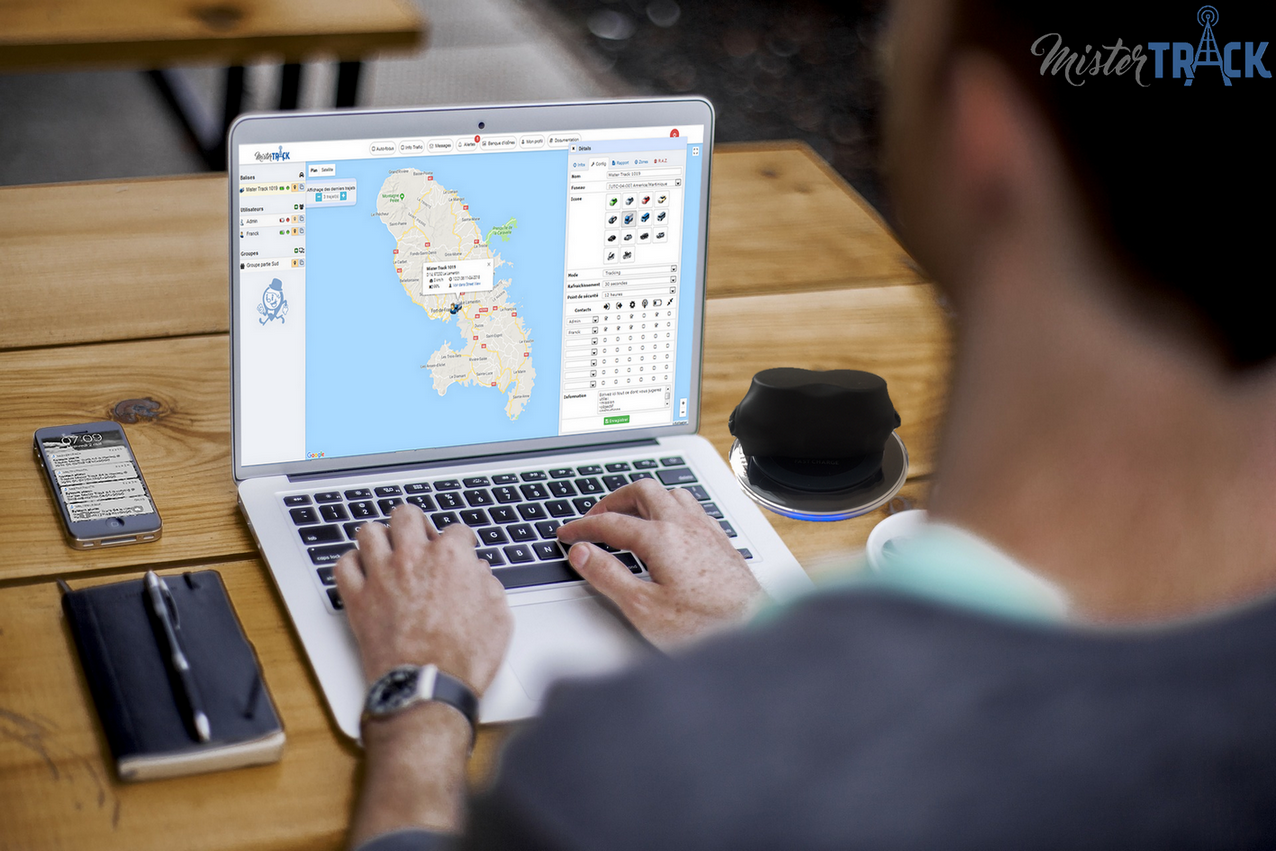 No installation is necessary on the workstations, a 100% web interface allows fast and secure access.
Mister Track GPS beacons do not require installation. They are delivered ready to use.
Wireless, easily recharged by induction.
The GPS tracking platform
geo.mistertrack.com
allows you to:
Set trackers to follow, sleep, or stealth mode with just a few clicks.
Access the real-time dashboard of your fleet.
To follow the vehicle in real time on the Google map in flat, satellite or street view mode.
To edit zones and thus create points of interest.
View, read and export detailed reports of trips made.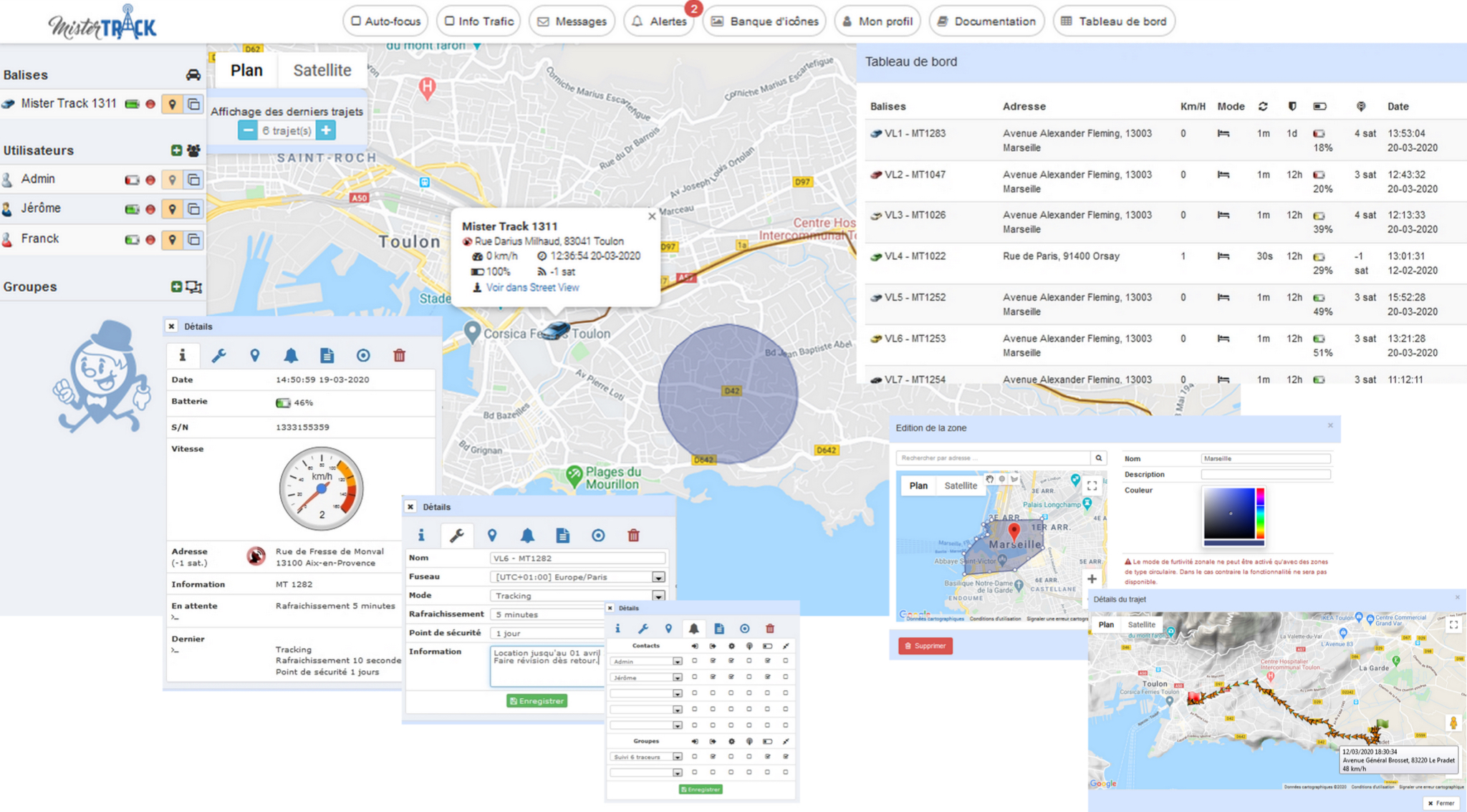 Need for trackers in time? The rental is made for you!
Discover our
innovative solution
of
online rental & lt; / a & gt; .