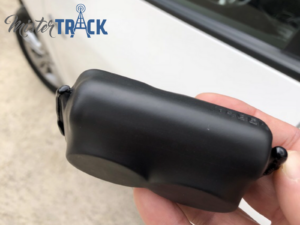 Professionals or private individuals, everyone needs a GPS locator to reduce the risk of non-reimbursable vehicle theft. These offer companies many advantages and their use is simple and effective. With a Mister Track magnetic GPS beacon, you can defend your property against theft.
Auto theft
is common and no matter where you live, all areas are subject to theft or vandalism. Whether it's private or business,
the theft of your vehicle
is financially and morally
expensive
. In order to
avoid
any of inconveniences related to the
theft of a vehicle
, there is a solution:
the Mister Track anti-theft magnetic GPS tracker
.
Your Mister Track anti-theft magnetic GPS Tracker:
You have the solution for
protecting
your
vehicle from theft
, install a GPS locator. A high-end device, designed by security experts and approved by specialists in the sector to offer you the best solution for 
fighting against the theft
of all types of vehicles: cars, motorcycles and scooters. The advantage of a Mister Track
stand-alone GPS tracker
is its
magnetized
base which allows you to
hide
it from the view of predators. Thanks to this magnetic system, the tracker can be
placed much  more discreetly
than in  the middle of the dashboard. Once  ensuring that it has not been placed in front of a metal plate, the
GPS Mister Track beacon
can be placed in other places on the dashboard, for example or in the back of the vehicle. Most models of
GPS locator
s offered by
Mister Track
are equipped with two
powerful magnets
: MT7000, MT10000. These trackers are easy to place and their size is perfect for any type of vehicle.
Mister Track magnetic GPS tracker :How does it protect my vehicle from theft ?
Few stolen vehicles not equipped with GPS locators are ever recovered by the police . It is often a matter of days or months before any information about a stolen vehicle is obtained, often too late to find it in good condition. Thanks to the
Mister Track GPS tracker
, you have the opportunity to solve this problem with the ability to
promptly locate
your vehicle and alert authorities. The beacon's range of coverage can even reach outside French territory, and so aide foreign authorities with the recovery of your vehicle.
Mister Track tracker against auto theft : characteristics.
Upon installing a Mister Track
stand-alone GPS locator
you can
locate and track your vehicle in real time
:
Movement alert : This feature allows you to receive an alert on your smartphone whenever your vehicle leaves a previously programmed area. If you customarily drive or park in a specific area and your vehicle leaves these areas, you may receive an alert to notify you of an unexpected movement of your vehicle. You can therefore react immediately and notify the authorities about any suspicious movements of your car or motorcycle.
Stealth Mode:  You can put your tracker in stealth mode to make it undetectable to an expert thief preventing him from disabling it.
Share your location:  thanks to the Mister Track GPS professional locator, you can geolocate several smartphones through your Mister Track account and track your vehicle in real time on a computer, smartphone or tablet. The Mister Track interface allows you to install anything on your digital media and configure your tracker to locate it immediately .
Get your
Mister Track magnetic GPS tracker now and make sure your car has the best anti-theft protection
.